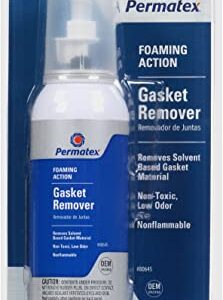 This low VOC formulation combines powerful gasket remover strength with an innovative delivery system. Its fast-foaming action penetrates the most stubborn or baked-on gaskets in 15-20 minutes. The built-in brush-tip was designed for easy application and allows for scrubbing on intricate surfaces. This product is NOT recommended for use on silicone gaskets.
Automobile
Suggested Applications: Removes solvent-based gasketing and gasket sealant products including all Permatex Form-A-Gasket , Spray-A-Gasket, Indian Head, High Tack Gasket Sealants and Dressings, and residual gasket material.
Heavy Duty
Suggested Applications: Engine valve connectors, oil pan covers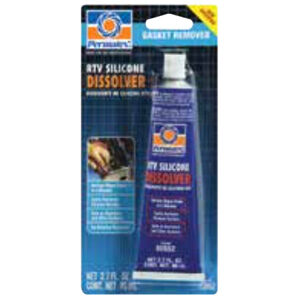 OEM approved. This patented gel formula dissolves and completely removes RTV silicone residue in only a matter of minutes…letting the powerful chemical do the work for you. No grinding required. It's also safe for use on aluminum and other surfaces such a metal or plastic.
Automobile
Suggested Applications: Removes residue from all Permatex® silicones, including the Right Stuff™, Ultra Series and RTV products.