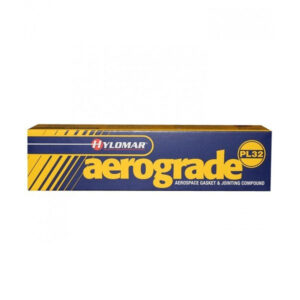 Hylomar Aerograde PL32 is the "aerospace" approved version of Hylomar Universal Blue and it has been developed based on specifications by Rolls-Royce Aerospace Division for sealing joints in jet turbine engines. Hylomar Aerograde PL32 can operate at temperatures of approximately 60F to +480F.  It has been tested and approved by: National Power / Powergen 15/53/181, NCB Vocab No. 13.82.0414. 0303.16423, British Rail catalog No 9/2/31138 and 31140, MOD AFS 147 and DTD 900/4586B. Aerograde also meets the BASEEFA requirements of flame proof joints.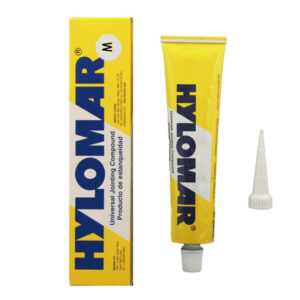 Hylomar M (previously known as Racing Formula) is an acetone based version of Hylomar Univeral Blue. The only noticeable physical difference between the Hylomar M and the original Hylomar Universal Blue is the acetone version exhibits increased adhesive properties when compared to the standard Hylomar Universal Blue. Thus, making it an ideal product for high performance applications. Therefore, it is used by Formula One and NASCAR® race teams. Typical applications include coating of pre-formed gaskets, water and oil pumps, cylinder heads and sumps, inlet manifolds, timing case covers, gear box and transmission components, thread sealing or for use on finely machined surfaces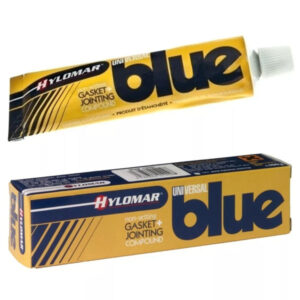 Hylomar® Universal Blue sealant is the worlds leading non-setting, sealing and gasketing compound. It is currently used by many of the world's major airlines, automotive manufacturers, compressor manufacturers, heavy equipment manufacturers, various OEMs and is also used by several Formula One and NASCAR racing teams.