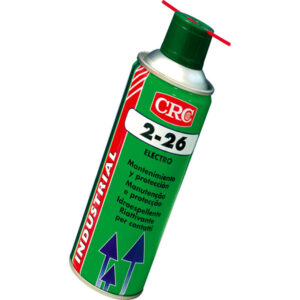 CRC 2-26 ® is a versatile, plastic safe, multi-purpose precision lubricant, penetrant and corrosion inhibitor. Its unique viscosity allows it to cover more surface area and penetrate deep into the surface of all metals, including steel, copper, brass and aluminum alloys. 2-26® displaces moisture and leaves a thin, long lasting film to protect against corrosion.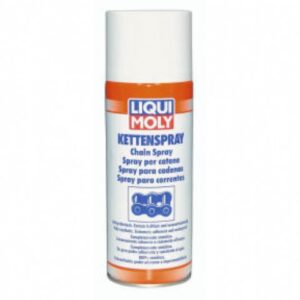 By being sprayable and through the outstanding creep behavior, the chain spray reaches even the remotest lubrication points. After the solvent has evaporated, an extremely adhesive, soft lubrication film remains. Its centrifugal forces resistance excels especially on highly-stressed and high-speed chains. Cold, heat and spray resistant; suitable for O-ring chains. Friction and wear-reducing, prevents chain elongation in high-performance motorcycles.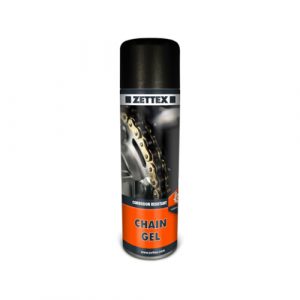 Zettex Chaingel is a high quality universal lubricant and chain spray. Chaingel is resin and acid free, skin friendly, corrosion resistant and waterproof. It creates an active, permanent and flexible lubricant film. Penetrates very easy between moving parts and cures after a few seconds into a perfect lubrication.