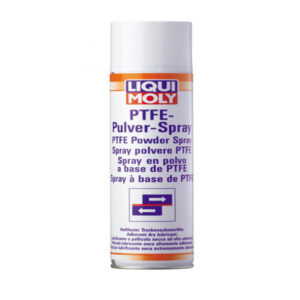 Grease-free slip and separator agent based on PTFE (polytetra-fluoroethylene). Can be used everywhere, especially where oil and silicon based agents would cause rework problems.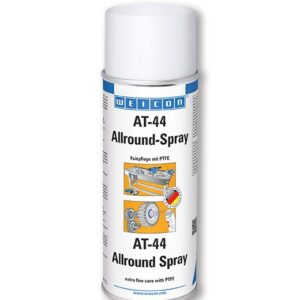 Weicon AT-44 Spray with PTFE is an incredibly versatile product that combines lubrication, corrosion protection, water resistant, cleaning and preservation characteristics into an easy to use spray form. Yellowish in colour and completely free of silicone, this high performance lubricating oil is infused with PTFE which adds to its already substantial lubricating power.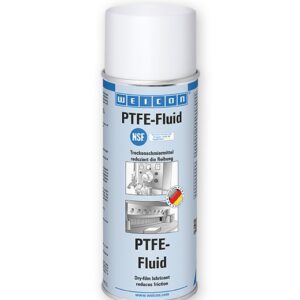 PTFE-Fluid is a special dry lubricant with strong anti-adhesive effect, and has an NSF registration for the foodstuffs sector. This means that it can be used in the foods and beverages industry and in the pharmaceuticals and cosmetics industries.