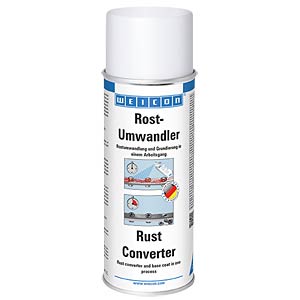 WEICON rust converter: For the effective neutralisation of rust on rusty cast iron and steel surfaces. Protects from corrosion and is suitable for internal and external use.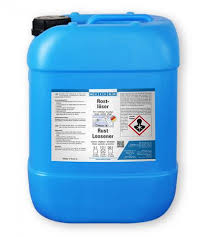 WEICON Rust Loosener's six-fold function makes it indispensible for repairs, maintenance and servicing. Thanks to its excellent creeping capacity, WEICON Rust Loosener reaches even the smallest cavities.
WEICON Rust Loosener loosens rusted and stiff parts, screws, bolts, joints and hinges, permanently protects against corrosion and oxidation, durably lubricates sliding surfaces, cleans and cares for metallic surfaces and mechanical parts and is temperature resistant from -20°C to +150°C (-4 to +302°F).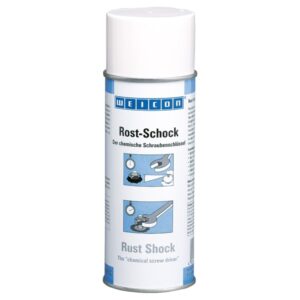 WEICON Rust Shock is free of mineral oil, grease and silicone.Rust Shock is a "chemical screwdriver" and uses its chill effect and capillary properties to loosen threaded joints in seconds